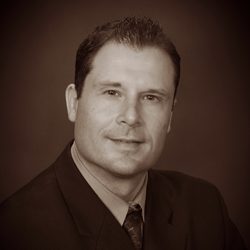 Chiropractor
Mark Pendergast D.C.
Dr. Mark Pendergast earned his Doctorate of Chiropractic from Life University-College of Chiropractic in 2000. Prior to studying at Chiropractic School, he attended The State University of New York College at Cortland and earned a B.S. Health Science in 1995. Dr. Pendergast has been in practice for 22 years.
Since he began practicing chiropractic, Dr. Pendergast has kept up to date on many continuing educational classes, ensuring that his patients receive the most comprehensive and advanced chiropractic care. He is a certified member of the National Board of Chiropractic Examiners and the Georgia Board of Chiropractic Examiners. He is board certified in Manipulation Under Anesthesia, Physiotherapy, and as an X-ray Radiologic Supervisor and Operator. He is a member of the American Chiropractic Association and the Georgia Chiropractic Association, and a member of Eta Sigma Gamma-National Health Honorary
Dr. Pendergast specializes in sports rehabilitation therapies, non-invasive techniques for the treatment of spinal and extremity injuries, family healthcare, and nutritional analysis and education.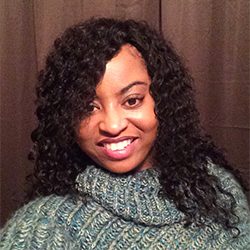 Doctor of Osteopathic Medicine
Kimberly Green D.O.
Dr. Kimberly Green is the medical director. She completed her undergraduate degree in Biology at Howard University in Washington DC and obtained her Doctor of Osteopathic Medicine degree at The Philadelphia College of Osteopathic Medicine. Dr. Green went on to Internship and Residency at David Grant Medical Center on Travis Air Force Base in California.
After leaving the Air Force in 2006, Dr. Green moved to Georgia where she has continued serving patients in primary care and pain management. Dr. Green provides management of common medical conditions including cholesterol and hypertension as well as treatment for a variety of musculoskeletal conditions. Dr. Green also runs a medically supervised weight loss program and offers testing to identify food sensitivities that may be worsening many medical conditions.
Physicians and surgeons who graduate from osteopathic medical schools are known as physicians or osteopathic medical physicians and hold a professional doctorate, the Doctor of Osteopathic Medicine (D.O.), in contrast to the more familiar degree, the Doctor of Medicine, or (M.D.). She chose to pursue Osteopathic medicine for its historically greater emphasis on primary care and holistic health. In the 21st century, the training of osteopathic physicians in the United States is very similar to that of their M.D. counterparts. D.O.'s use all the same conventional methods of diagnosis and treatment as M.D.s. Though still trained in Osteopathic Manipulative Medicine (O.M.M.), a minority of osteopathic physicians use it in actual practice.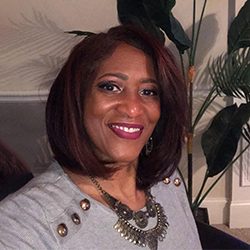 Physicians Assistant
Logoi Davis P.A.
Logoi Davis is an N.C.C.P.A. Board Certified Physician Assistant, who has been practicing medicine since 1997. She has worked in several areas of medicine including, Family Practice, Emergency Medicine, Internal Medicine, and OB/GYN. Joining the Active Healthcare team in January 2017.
Logoi received her Bachelor of Science degree in Physician Assistant from the Medical College of GA in Augusta, GA. While there she remained on the Dean's List for Academic achievements. She also received her Bachelor of Arts degree in English from Albany State University. While at ASU she was crowned Miss ASU and the voice of ASU. She is currently a member of the Georgia Association of Physician Assistants (G.A.P.A.)
Logoi lives in the Gwinnett County area, when she isn't practicing medicine she enjoys cooking, family, friends, and traveling. Physical Therapist
Vivian Theodorakis P.T.
Viviane Theodorakis has been a Physical Therapist for 18 years. She pursued her degree in 1999 in Brazil where she went on to graduate with her Doctorate in Physical Therapy in 2010 at Shenandoah University in Winchester VA. Viviane is fluent in English, Spanish and Portuguese.
She has practiced in sports Physical Therapy for many years both inpatient and outpatient rehabilitation. She enjoys working with different cultural backgrounds and with the young adult population.
Viviane enjoys spending time outdoors with her husband and two sons who keep her busy and active.
OFFICE HOURS
---
Monday
9:00am - 1:00pm
3:00pm - 7:00pm
---
Tuesday
3:00pm - 7:00pm
---
Wednesday
9:00am - 1:00pm
3:00pm - 7:00pm
---
Thursday
9:00am - 1:00pm
3:00pm - 7:00pm
---
Friday
9:00am - 1:00pm
---
Saturday
9:00am - 1:00pm
---
Sunday
Closed
Active Healthcare and Rehabilitation, PC